And just like that, there goes another year! Now that we're getting super close to 2022, we're beginning to think about our goals for the New Year…we're all about those 'new year, new me' resolutions. 
Let's talk about January, our FAVORITE month of the year. It's a time for new beginnings and, after the busy festive period, a chance to get back into a routine and back on track. This New Year, we want to help you with your healthy lifestyle goals, saying goodbye to old habits and hello to a new YOU.
Just in time for the New Year, we've launched our NEW 'Say Hello to a New You' guide to really help you boost your mindset ready for a healthy new year in 2022. If you're new here…hello, welcome to the exante family or if you have been with us for a while, it's perfect for you too! This guide has everything you need to know about us, from our product selection, to delicious recipes and pack hacks, to most importantly, taking care of our wellbeing – we're here to help you at every step of the way.  
We have NEW Bundles to try:
So, how are you going to say hello to the new YOU and have a healthy start to the new year? Why not treat yourself to our brand-new Build Your Own Bundles bundles, you can choose between our 'Try It All Bundle' and 'Your Favorites Bundle', the ultimate way to kickstart new beginnings for the New Year.

In our 'Try it All' bundle, you'll receive a box, filled with:
Your choice of any 28 Serving Meal Replacement Shake

Any flavor box of BOOST 

A supplement 

An exante shaker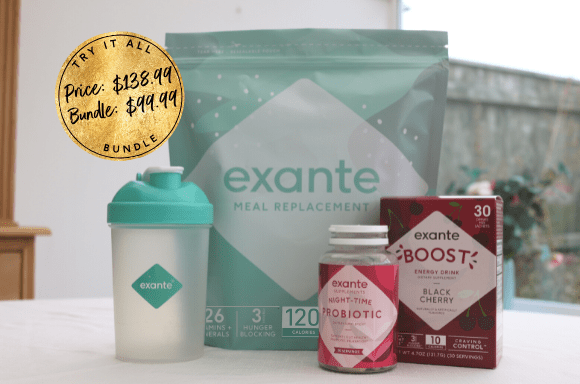 In 'Your Favorites' bundle, you'll receive a box, filled with:
Your choice of any 7 Serving Meal Replacement Shake

Variety Sample Pack of BOOST 

An exante shaker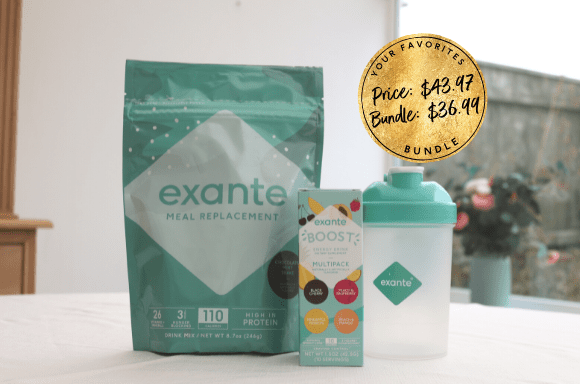 Have the freedom to pick your favorite shake and try ALL our delicious BOOST flavors – simply the best way to try it all…a treat for the New Year and the New YOU!