15 Snacks to Boost Your Energy Instantly
One of the biggest challenges we face when trying to lose weight is a big slump in energy. This is especially true if we're used to relying on a steady intake of sugary snacks or caffeinated sodas, or a less-than-healthy mid-afternoon snack to get us through to 5 o'clock!
We created exante Boost, delicious drink-mix packs to fight this problem. Boost contains natural caffeine and green tea, which gives you the energy you need. exante Boost also contains Slendesta, a hunger-blocker that keeps your full for more than 3 hours.
Even better? One convenient packet of Boost has only 5 calories and no sugar at all! Doesn't get better than that. Just mix one pack in 12-16 oz. of water and you're good to go! Click here to learn more about exante Boost.
But sometimes you also need a snack to tide you over between breakfast and lunch, or between lunch and dinner. Something that fits in with your healthy lifestyle, and gives you the energy you need to fight cravings and handle your daily responsibilities.
These energy-packed snacks work perfectly with exante Boost to give you quick energy without weighing you down. They all include healthy carbs for an instant burst of energy!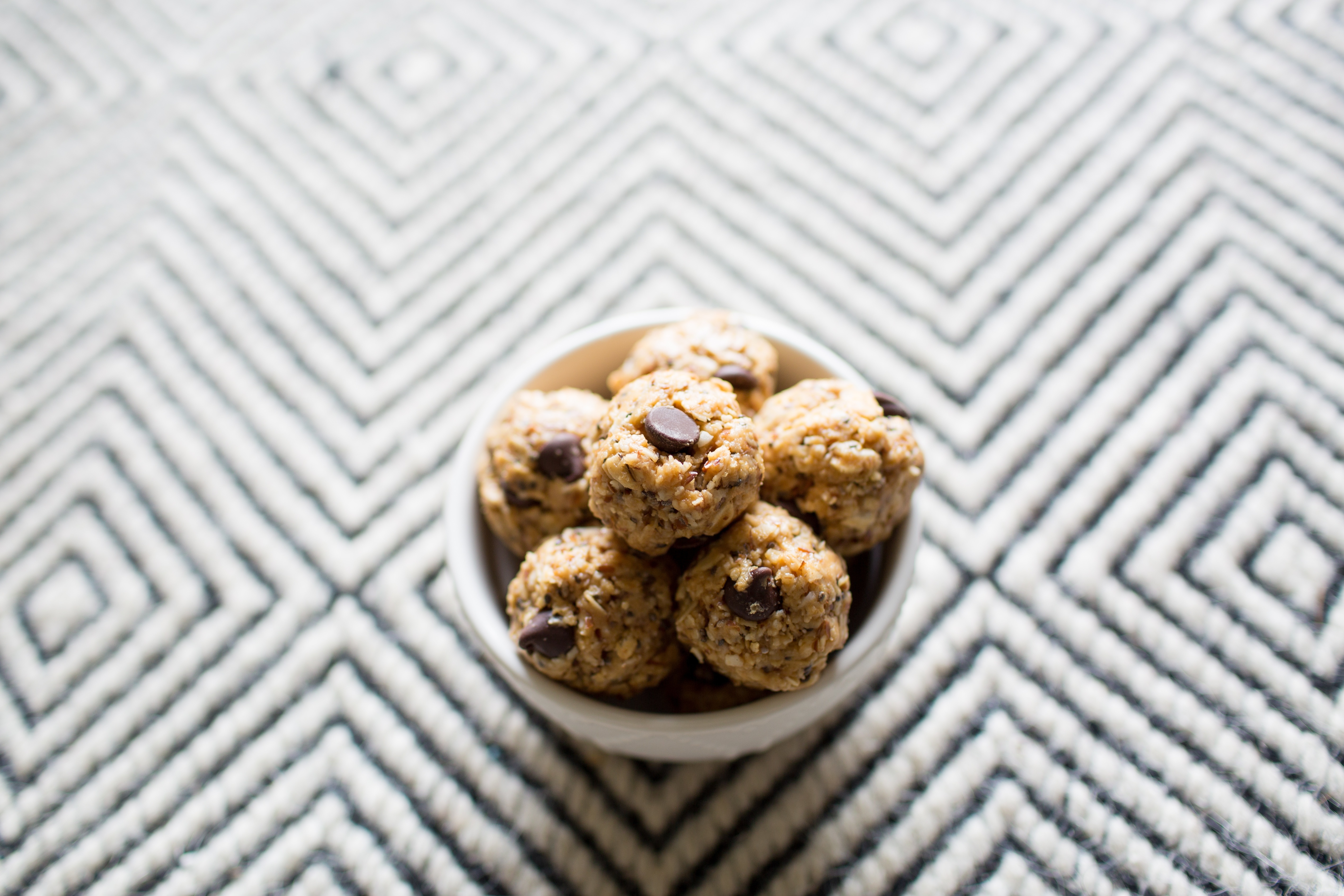 These yummy little bites come together fast without any time in the oven, and you can store them in a tupperware in the fridge for a week. Every morning, just pop a few into a snack baggie and you're ready to go! Oats and honey give you all-natural energy, with added nutrition from chia seeds and nut butter. Toss in whatever add-ons you like: walnuts, chocolate chips, coconut flakes, dried cranberries, etc.
2. Whole-Grain Cereal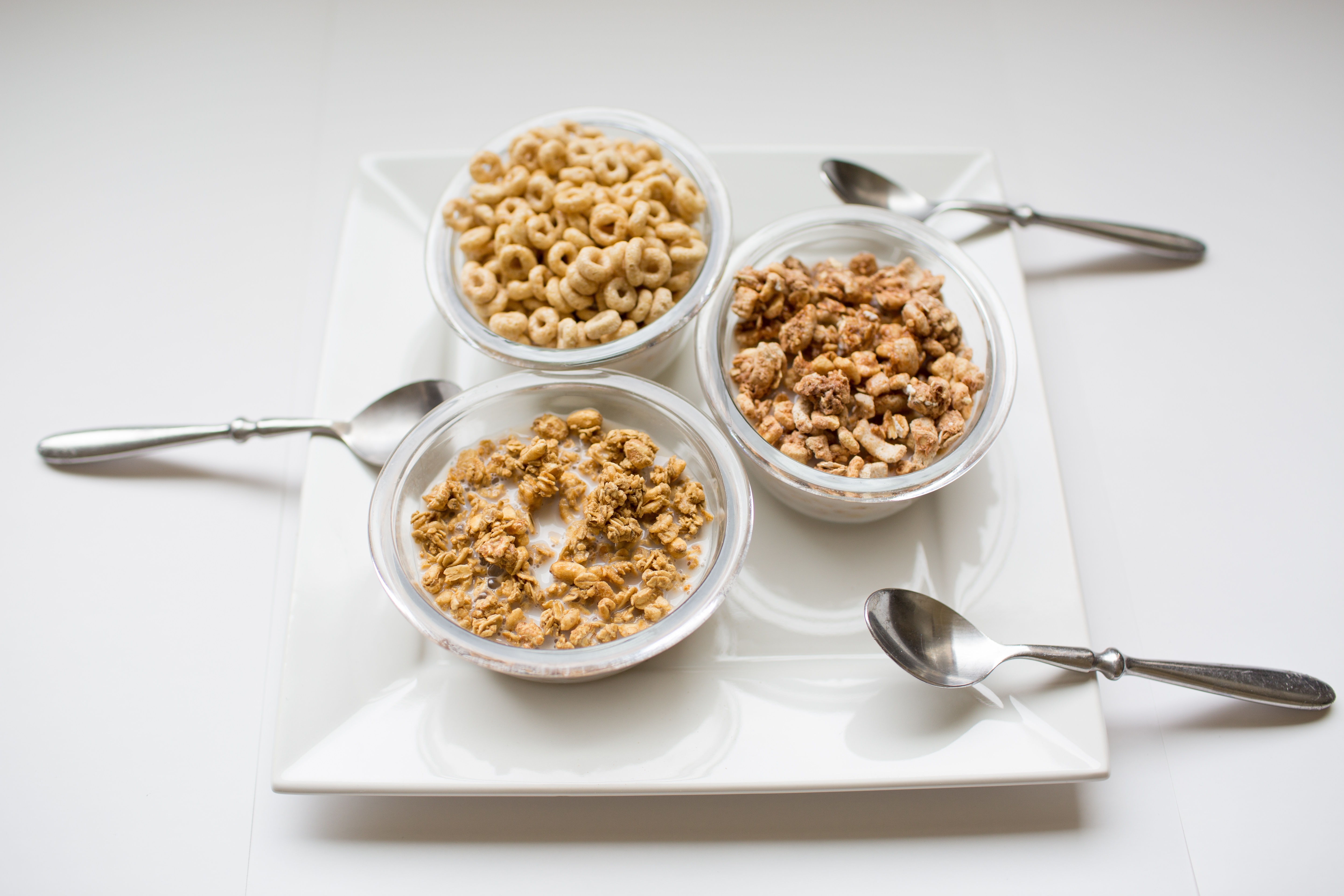 Instead of processed carbs, try a bowl of whole-grain cereal. For an on-the-go snack, you can always throw some cereal in a bag to much on dry, but if you want a more balanced snack that includes protein, have a bowl with skim milk.
3. Mixed Berries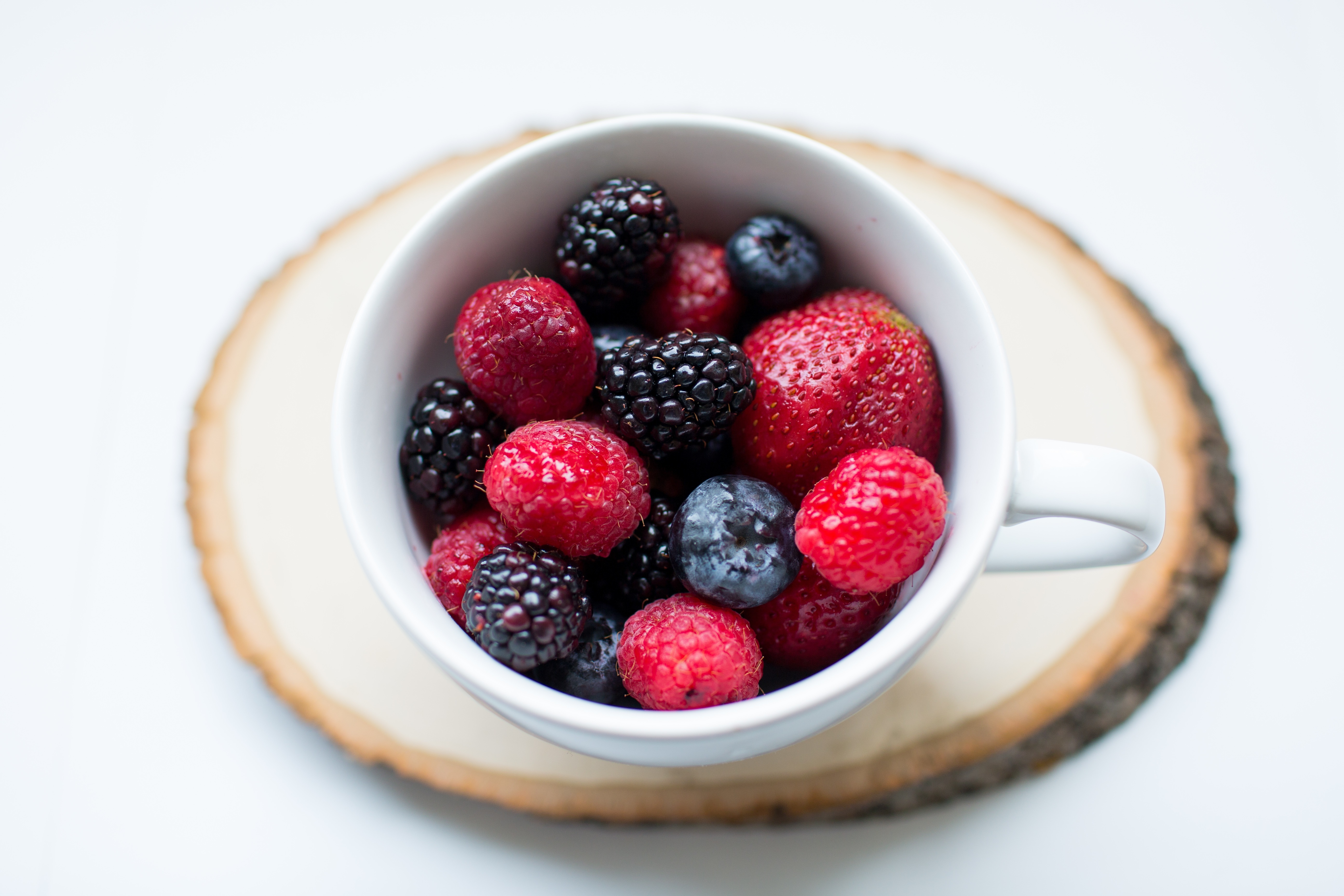 Not only can berries help you with weight loss and deliver a big helping of antioxidants, they're also a natural source of energy-boosting sugars that your body can easily absorb. Unlike most processed snacks, a serving of berries also packs vitamins, minerals, and fiber to help you feel full.
4. Oatmeal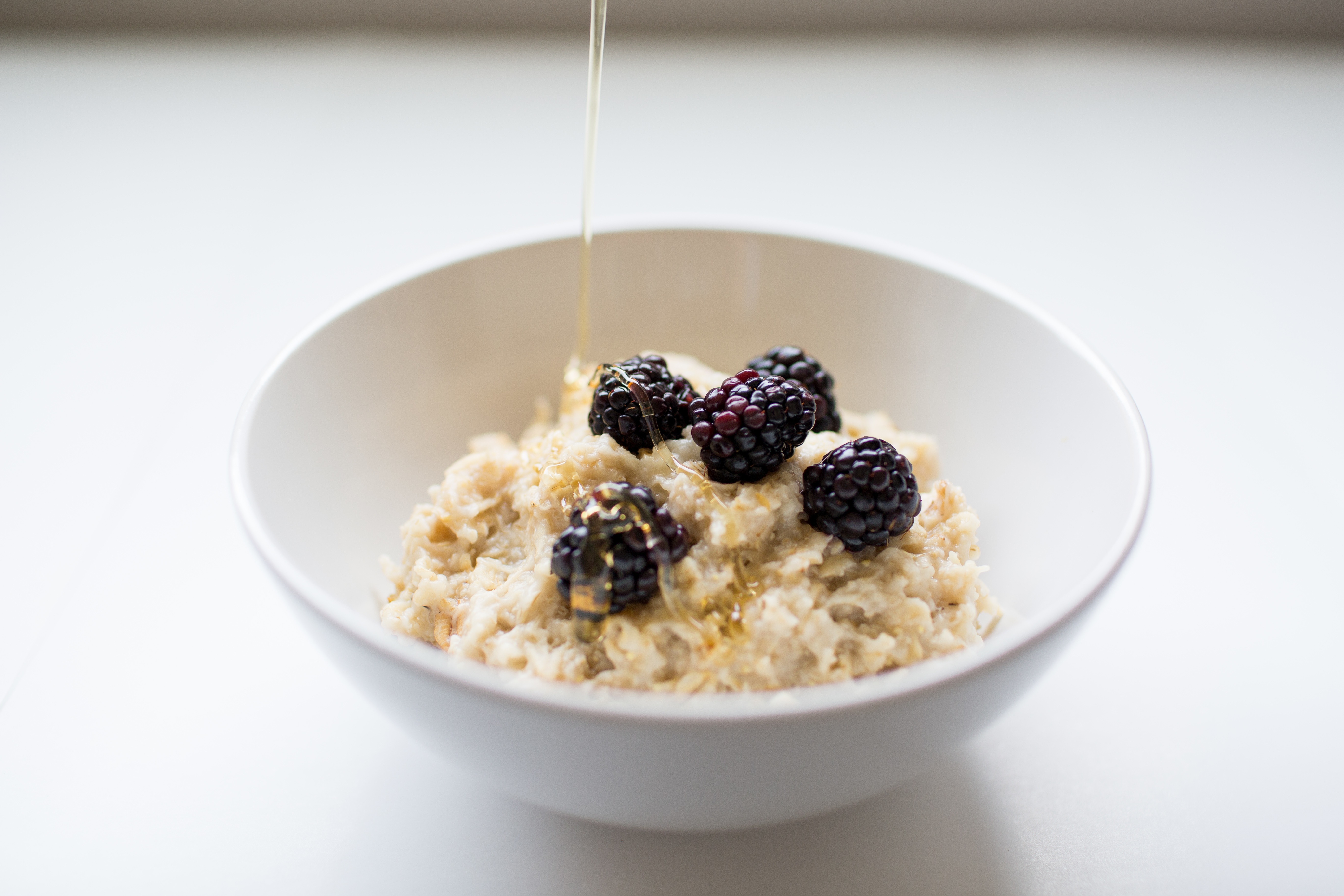 This breakfast classic is a healthy snack any time of day. You can bring an instant packet to work with you, or make steel-cut oats and bring them along in a microwaveable container. Oatmeal packs the carbs you need for an energy burst, plus protein, fiber, and a broad range of healthy vitamins. Talk about a good choice! Just be sure to top your oatmeal right, with a drizzle of honey, a small sprinkle of brown sugar, or some dried fruit.
5. Dried Fruit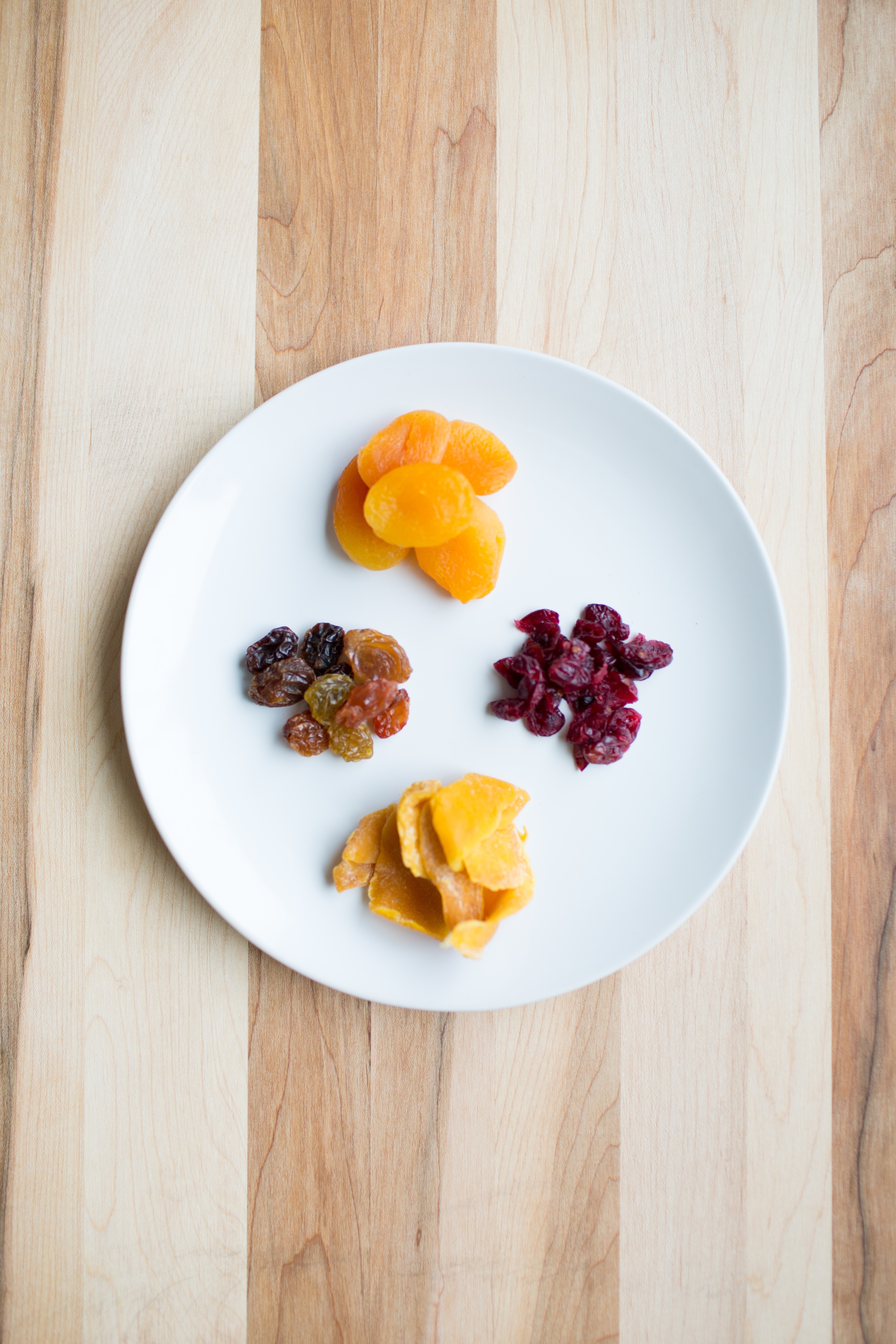 This isn't just a topping for your oatmeal or Greek yogurt. Dried fruit can also be an amazing pick-me-up snack, if you know how to pick your fruits. Make sure that your dried fruits are unsweetened, especially if you're looking at something tart like cranberries–these can be loaded with sugar! Try dried plums, dried apricots, raisins, and other naturally sweet options.
Our exante Shake mix contains everything you need in a meal: protein, fiber, 22 vitamins and minerals, and more! Even better, it includes Slendesta, an extract of potato protein that helps control your appetite. Any exante Shake smoothie will give you the boost you need to get through your busy day.
7. Pretzel Sticks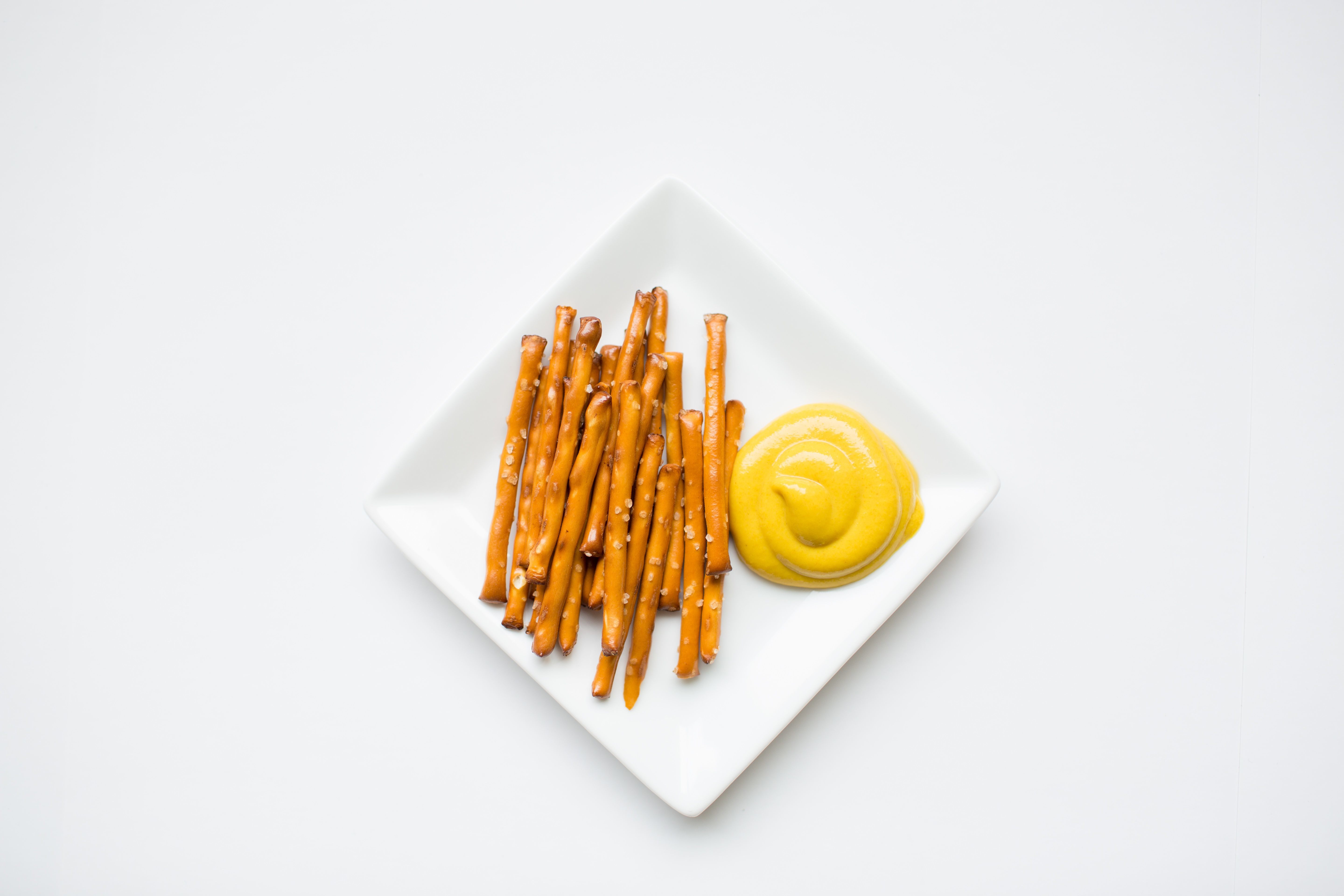 If you're not struggling with a low-carb diet, a serving of pretzel sticks is an excellent snack option. They're usually low-fat or even fat-free, and you can customize your snack with your favorite mustard for dipping: dijon, honey mustard, German-style, classic yellow, whatever! The carbs in these pretzels will give you an energy boost, and they'll satisfy your craving for a salty snack without giving in to fattening potato chips.
8. Popcorn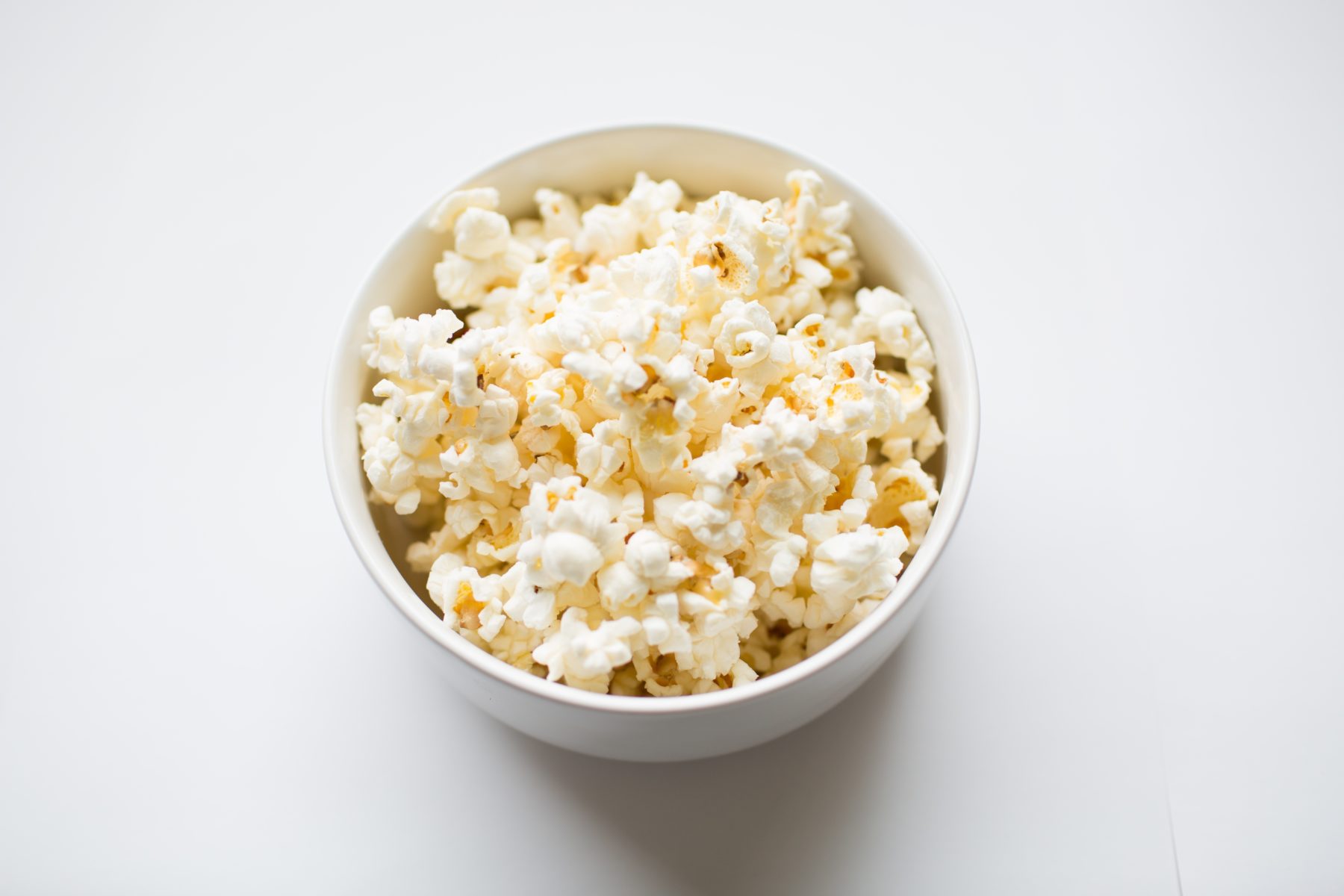 Stovetop popcorn is probably healthiest, but if you just don't have the time, go with a carefully chosen microwave option. Some popcorns are full of fat and way too much salt, but you can easily find healthy options at the grocery store. Look for no more than a few grams of fat, and a fairly low percentage daily value of salt. This fast source of whole-grain carbs is also super fun to eat!
9. Apple & Almond Butter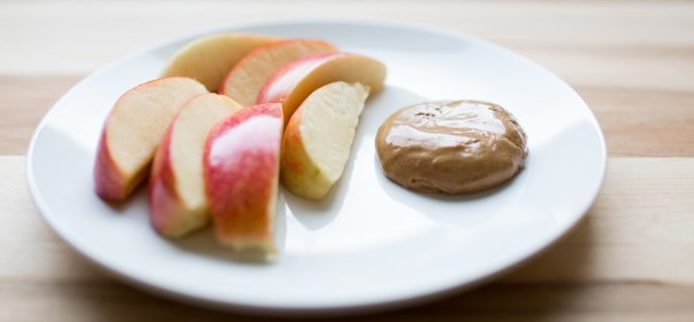 An apple a day keeps the doctor away, right? Apples are a very easily absorbed source of energy for your body, and they provide you with fiber, vitamin C, and potassium, too. Almond butter provides protein and keeps you feeling full, but if you just need a small boost, have your apple all by itself, with a squirt of lemon over the slices.
10. Banana & Peanut Butter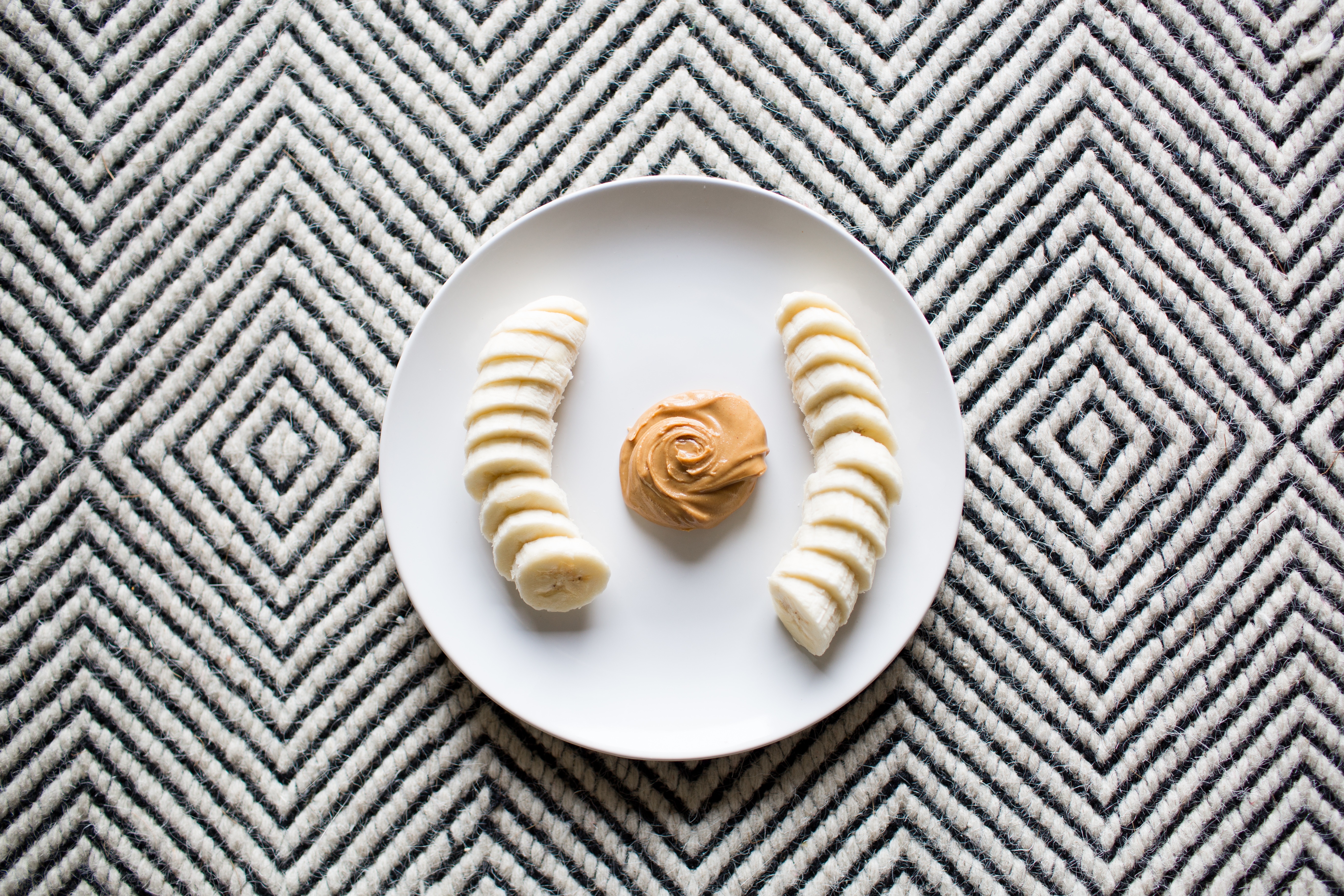 Bananas are so easy for your body to convert into energy that they're part of a diet recommended for upset stomachs (bananas, rice, applesauce, and toast). They're also packed with vitamins and minerals, and taste like a super sweet treat. Add peanut butter if you need something a little more substantial with protein and fat.
11. Fresh Grapes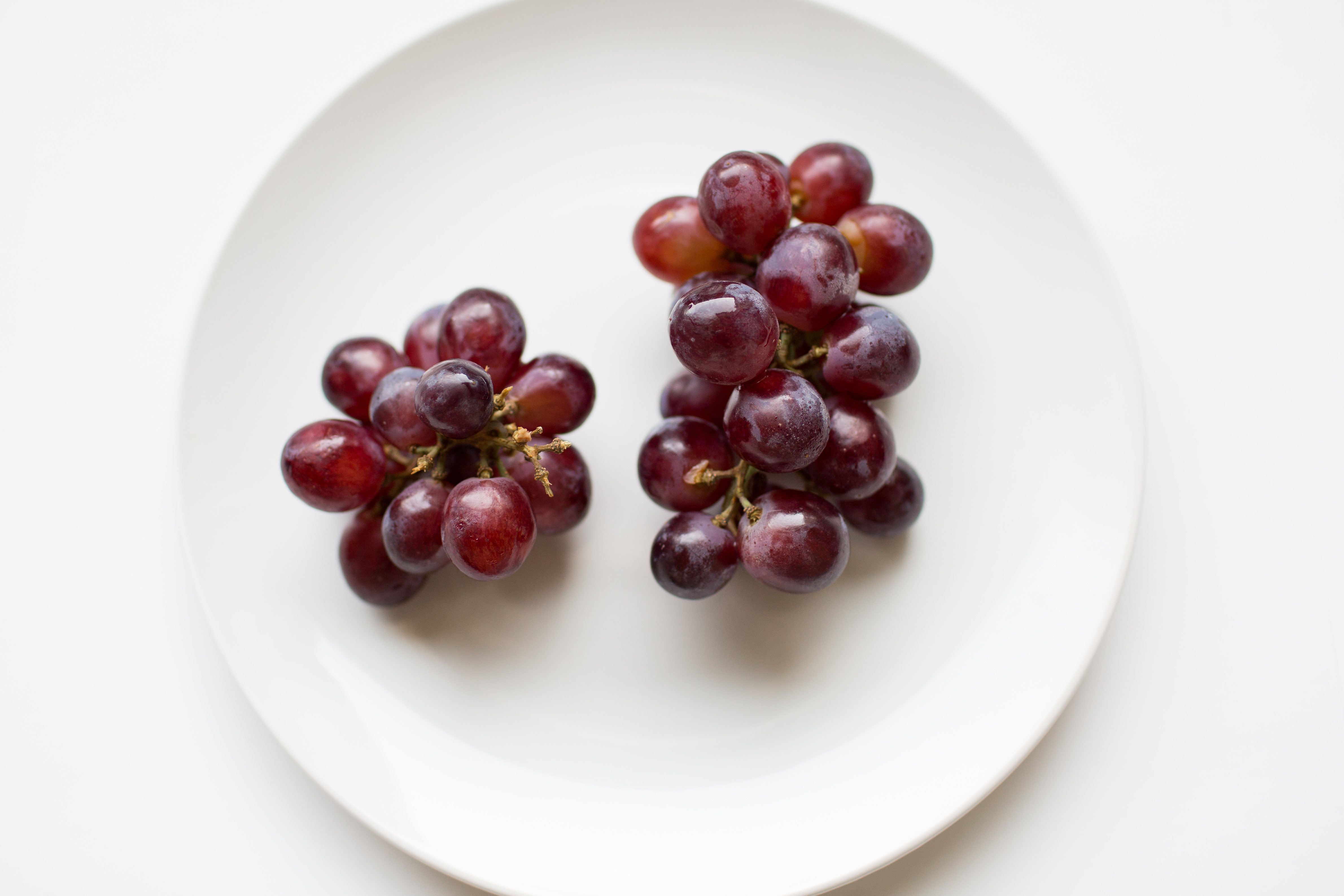 Grapes are a ready source of carbs that your body can access quickly for a burst of energy when you need it most. They contain almost no fat, and plenty of fiber and vitamin C. Keep in mind that you can freeze grapes for a chilly treat in the summer time!
When you pair this snack with exante Boost you'll feel fuller longer and even more energized! It's the perfect way to wash down those yummy grapes 😉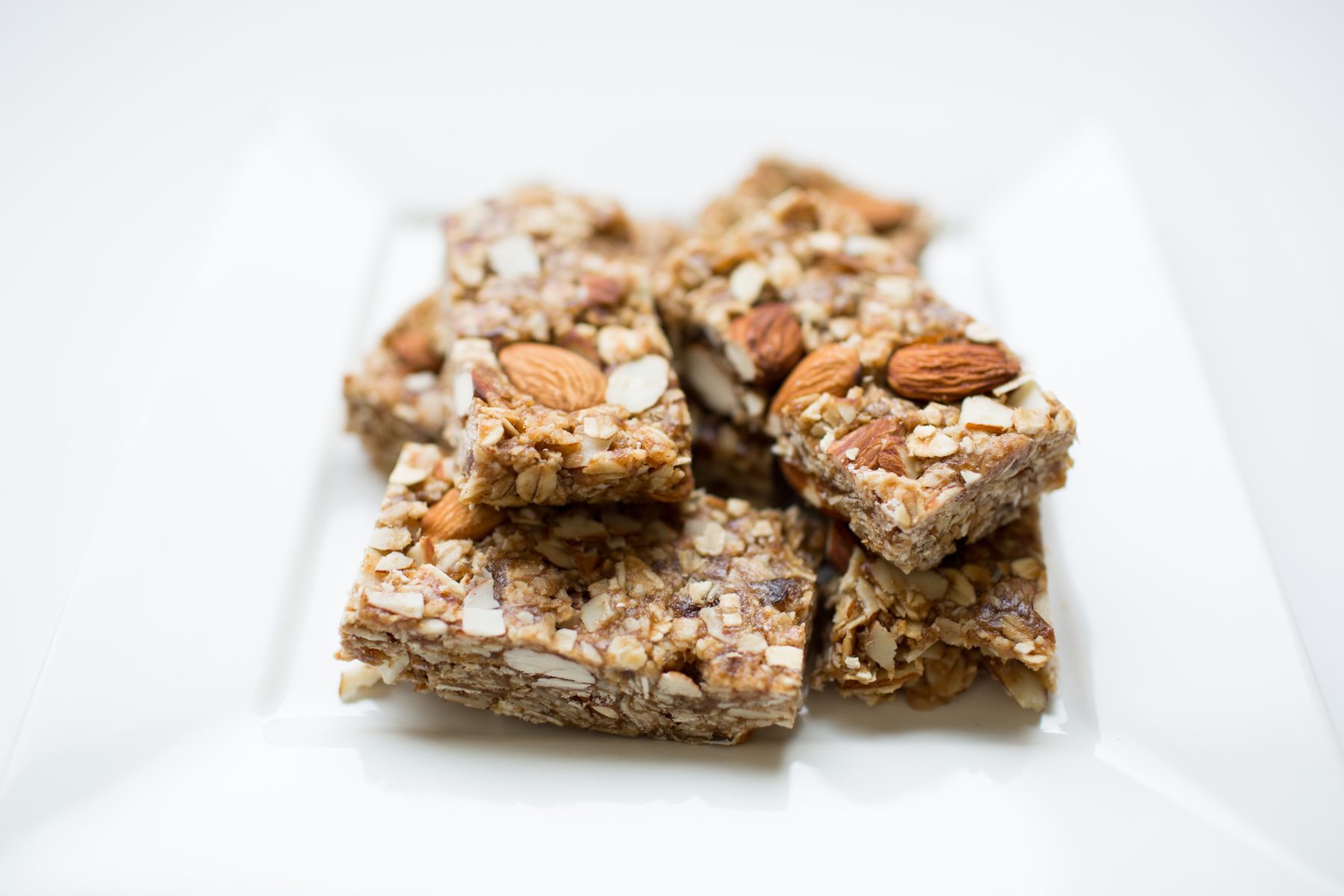 If you usually buy pre-packaged granola bars at the store, think again: you DO have time to make them at home! These bars don't even require baking. With excellent sources of energy like oats, dates, and honey, they also pack protein in the form of peanut butter and almonds. You can add any toppings you like: more nuts, some mini chocolate chips, chia seeds, or raisins are some delicious ideas.
13. Peanut Butter & Honey Toast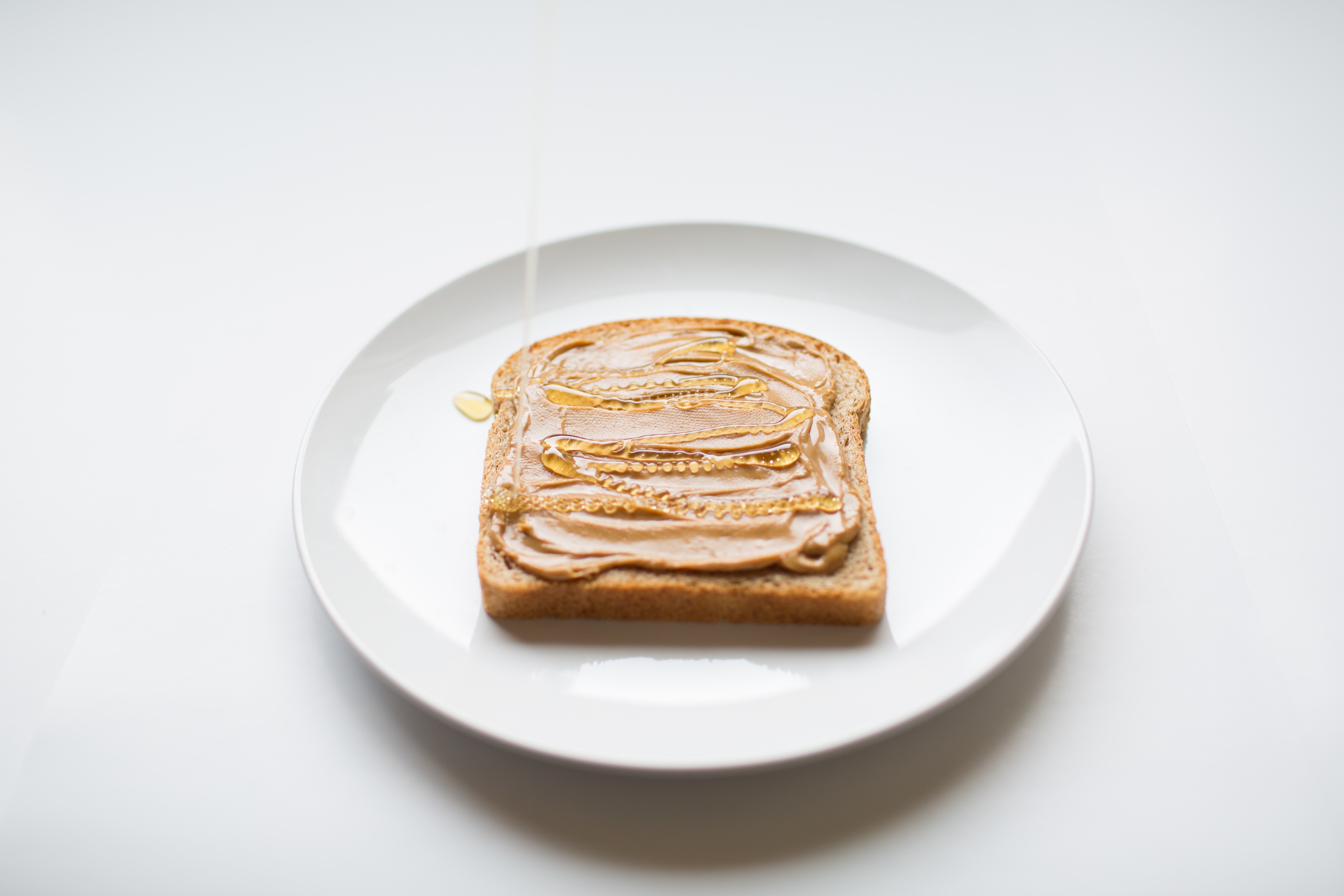 Use your favorite healthy bread to make these snacks, whether that means homemade honey wheat bread, store-bought 9-grain, or a slice from your local bakery. Just make sure that it includes whole grains for an excellent source of energy-giving carbs! Topping your toast with peanut butter and honey adds protein and a little something sweet.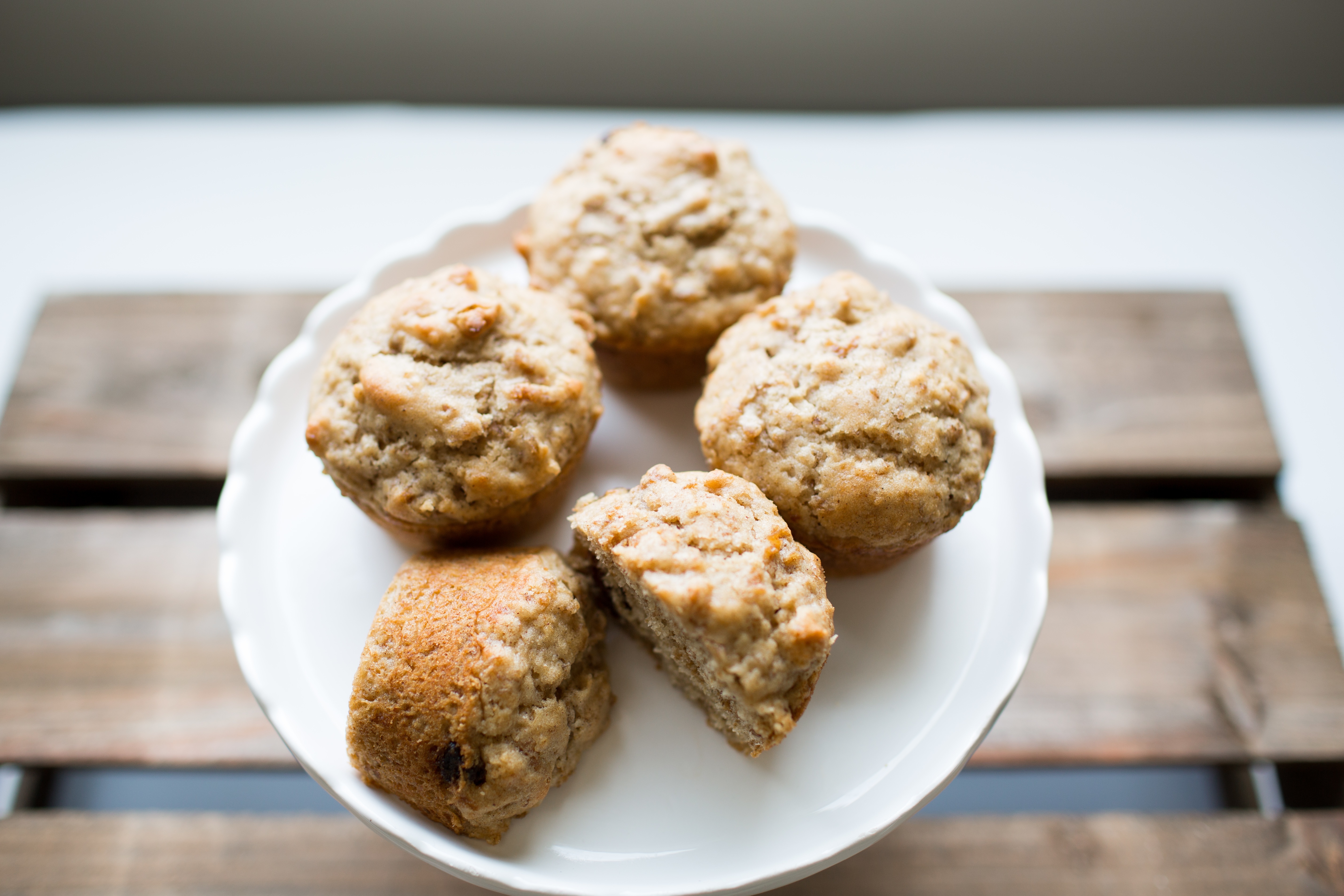 Make these muffins in a mini muffin tin if you struggle with portion control! This recipe is unique because it uses raisin bran cereal rather than bran flour, which can be hard to find. With relatively little oil and plenty of whole-wheat nutrition, these muffins make an excellent afternoon pick-me-up or mid-morning snack.
15. Fro-Yo Yogurt Bites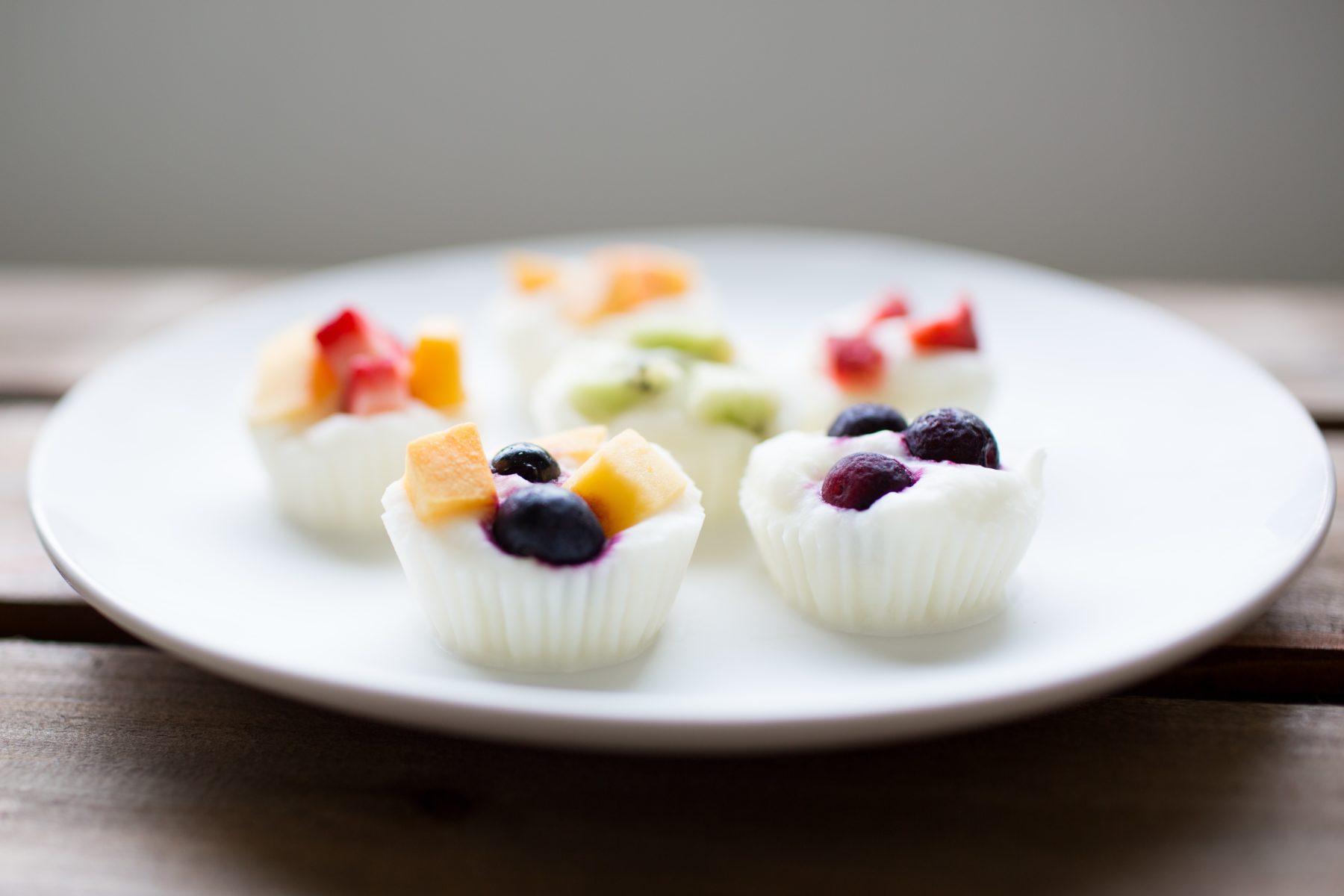 These might be our favorite snacks on the list. Feel free to use vanilla-flavored yogurt if you'd like your bites to be sweet, but plain works just as well (and it's a little better for you). Choose whichever fruits you like best, and you'll be impressed at how tasty and refreshing these bites turn out. They're perfect for when you want ice cream or a sugary frozen drink.
Let's Wrap It Up!
These delicious snacks are healthy and a great way to boost your energy. Feel free to try these out when you're in a bind and needing some fuel. exante Boost is also a super convenient way to not only boost your energy and satisfy your cravings, but also to curb your appetite to keep you feeling full for hours, so you can rock your day and stay on track to achieving your ideal shape!
Did I miss a healthy energy-boosting snack that you like to eat? Leave a comment below and let me know!