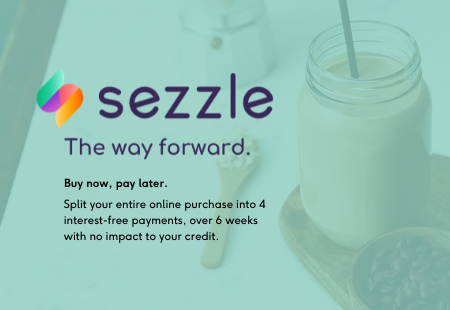 Here's how to Sezzle
Pay 25% today | 25% in 2 weeks | 25% in 4 weeks | 25% in 6 weeks
Help Center
Frequently Asked Questions
To use Sezzle, you must be 18 years or older and have a valid US phone number. You must also have an email address and payment method ready at checkout. All major debit and credit cards are accepted.

Sezzle understands that unexpected things can happen to your payment method. Your first payment reschedule is totally free! Fees are only charged if a payment fails, or if you need to reschedule your installments more than once.

Sezzle will not have an impact on your credit; hard credit checks are not performed. Instead, "soft checks" are performed by reviewing your credit score as part of a risk assessment process.

No, but you can return your online order in-store and get refunded on your original payment method.

Sezzle orders are delivered as per our standard shipping time frame after you complete your order online.

​
No matches were found. Please refine your search.