Looking back over the past four years, I can honestly say that my life has taken some amazing changes that I never thought I would see. I have lost over 50 pounds, but more importantly, I have gained self-confidence and I finally feel comfortable in my own skin.
My growth hasn't always been easy, but it has been so worth it. I now know how to live a healthy life, and I love it! Maintaining my weight loss has been a journey, and it's made me think a lot about how I got here. There are a few things I wish I had known before embarking on my fitness journey. I'm going to share with you my thoughts on losing weight and keeping the weight off!
1. Meal Plans Are Forever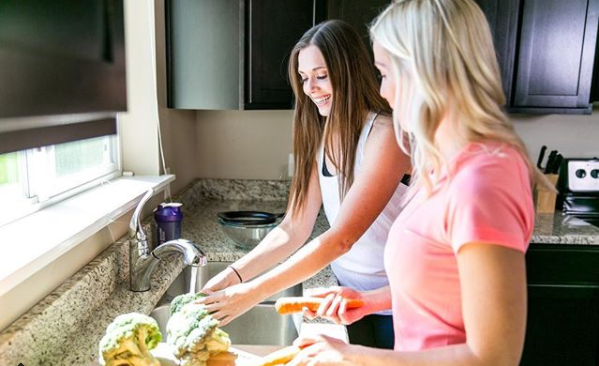 While I was losing weight, I didn't really think about how I would maintain my weight once I reached my goals. Once I did hit my goal weight, I thought that I wouldn't have to be as strict when it came to what I ate.
Man, was I wrong! I still need to take the time to plan out my meals and prep them in advance so that I don't eat unhealthy snacks. I want to keep fueling my body with healthy choices, so I will probably never stop meal planning!
Even though this came as a surprise to me, it honestly wasn't that much of a change. To lose the weight, I had to apply healthy eating habits into my life, so sticking to a meal plan wasn't too much for me to handle.
After all, losing weight, becoming healthier, and living as your best self is a lifestyle change.
2. Self Love is Always Important
While I was working tirelessly to lose weight, I found myself being even harder on myself. I would feel so disappointed if I wasn't seeing the progress I wanted, and I noticed myself being kind of negative about my current body image.
I think I thought that this negativity would drive me to try even harder, but I found it actually left me more discouraged than anything.
It is SO important to love yourself no matter where you are along your fitness journey. Regardless of your weight, you are amazing!
You are not your weight; you are made up of so many other talents, gifts, and things that make you unique. It's important to focus on the positive and push out the negative.
3. Little Things Matter
In my experience on my weight loss journey, I have seen how much the little things matter. I don't have to accomplish something huge and difficult to succeed–sometimes it's all about just getting up in the morning with a good attitude.
If I can do those little things, like getting up in the morning, drinking enough water, and making sure I have time to relax, I can do the bigger things like hitting a workout really hard, or sticking to my meal plan all day.
The little things build up to the big things–so you can make small goals that will eventually show amazing success.