Are you ready to party for Cinco de Mayo? If you want to join in on the celebrations but don't want to spoil your healthy eating, you'll love our low-calorie cocktails. Super simple, refreshing and a lighter alternative to your usual drinks, get festive with our Mexican-inspired cocktails!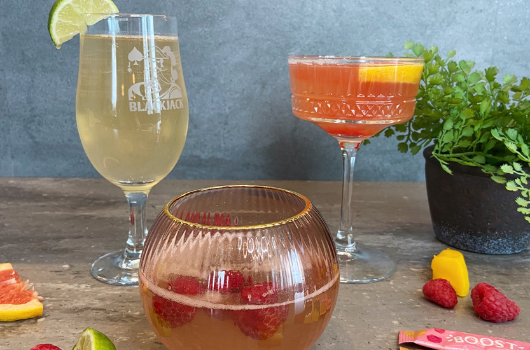 What is Cinco de Mayo?
Cinco de Mayo is a yearly celebration which celebrates the defeat of the French army in Mexico in 1862. Now celebrated more in the US than Mexico, Cinco de Mayo is typically accompanied by drinking, partying and games. 
When is Cinco de Mayo?
The clue is in the name. Yup, you guessed it, Cinco de Mayo is always on May 5! 
How we're celebrating Cinco de Mayo
While in Mexico, Cinco de Mayo is typically celebrated through reenactments, here in the US it's a popular celebration of Mexican-American culture which is often accompanied by alcohol!  
But if, like us, you're trying to look for healthier alternatives to calorific beer, wine and cocktails, you might want to check out our low calorie cocktails. Made with our bestselling BOOST drink, these cocktails are a great way to enjoy the celebrations in the healthiest way possible! 
Ready to check them out? Let's take a look
Peach Paloma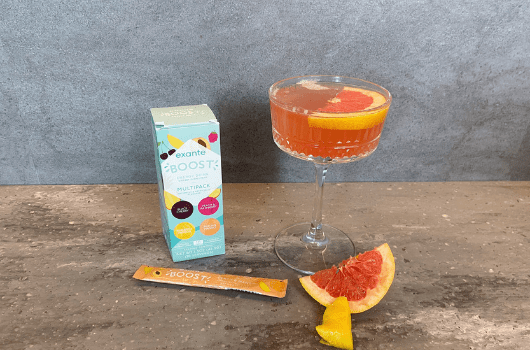 Ingredients
ice

 

1.5oz tequila blanco

 

10ml sugar-free syrup

 

0.5oz lime juice

 

X1 Peach & Mango BOOST stick pack

 

seltzer water

 
For the garnish
sea salt (optional)

 

wedge pink grapefruit

 
Method
Dip the rim of a highball glass in a bowl of water, shake off the excess, then sprinkle a spoonful of salt onto a plate or saucer and dip the glass into that to coat the rim.

 

Fill a cocktail shaker with ice, then add all the remaining ingredients minus the seltzer water- you might need to add a splash of water to help the BOOST dissolve. 

 

 Shake until the outside of the shaker feels cold and pour into your prepared glass.

 

 Add a few fresh ice cubes and top with soda water to serve. Garnish with the wedge of grapefruit.