It's National Best Friend Day so why not give your friends the gift of exante. They will get $5 off their first order, and you will receive $10 for every friend referred!
We all know that spending time with your friends has a range of benefits. From increasing your sense of belonging and purpose, boosting your happiness, reducing stress and improving your confidence and self-worth – hanging with friends is our go-to activity on a weekend (1).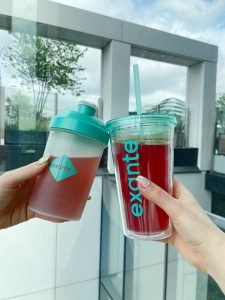 However, when we are on a health journey, it can feel challenging to stay on top of your goals when socialising with friends. We're here to give you some tips on how to get the best of both worlds this Best Friend Day. 
Take a wholesome walk:
Some of the physical benefits of walking include; improved circulation, lightened mood, better sleep, weight loss and many more (2).  
Walking is also a fantastic way to spent time with your friends. It can be the perfect chance to have a catch-up and talk about all the wonderful things that are going on in your life without straying from your goals. 
Take a workout class together:
Sometimes it can be scary to go to a class by yourself. That's why we think it's so much better to go with a friend!
Maybe you have been dying to try out Pilates, or that new HIIT class that looks a little intense. Whatever you fancy, starting healthy habits with your friends helps keep you both accountable, and you never know, it may become your new favorite pastime.  
Find out what exercise is the best for YOU in our blog below
Cook a nutritious meal together:
A 2016 study found that people who engage in creative pursuits such as, writing, doodling and cooking appear to lead happier lives. Cooking at home gives you the opportunity to experiment in the kitchen (3).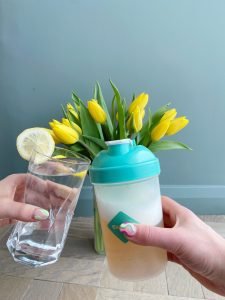 Cooking is also clinically proven to be a significant confidence booster. The feeling of creating something that others can also enjoy can be super gratifying (4)!
So, why not dust off your favorite recipe book, or check out some of our recipes so you can spend some quality time cooking & catching up with a friend? 
Learn a new skill:
Whether it be pottery, live drawing, learning a new language, playing a musical instrument- there are so many fun & exciting things out there that can help your mental health, along with being great chances to see the people you care about.  
This year, take the time to think about the people in your life. Spending time with loved ones doesn't have to involve diverging from your health & wellness journey. Thinking outside the box means you may get to do more fun & exciting things, whilst also seeing your favorite people.