To lose weight, you need to burn more calories than you're taking in. This is called a calorie deficit. Achieving it requires some strategy, but can be incredibly effective if done right. Studies have shown cutting calories can be an effective way to lose weight. However, if you've ever tried to cut calories without success, you may wonder what you're doing wrong. When it comes down to it, achieving a calorie deficit to lose weight involves tackling your calorie balance from all angles – diet, exercise, and other factors you may not have thought of. 
What Is a Calorie Deficit?
What is a calorie deficit meaning exactly? It is simply when your body burns more calories than it is taking in, which can trigger weight loss. For example, if you're burning 2000 calories a day but are only taking in 1500, you'll be in a deficit. The body then begins to burn stored body fat for energy, leading to weight loss. However, it's not necessarily as simple as a calorie in/calorie out equation. The type of food you eat and your exercise routine are also of the essence.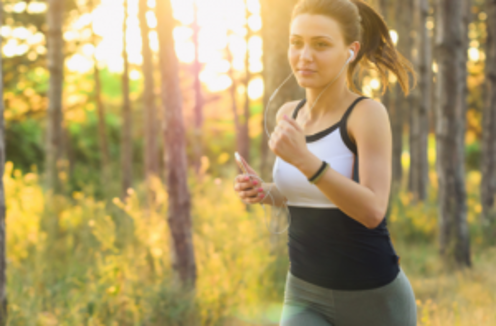 How to Get In a Calorie Deficit to Lose Weight
If you're asking yourself how do I calculate my calorie deficit, you're in the right place. To start, you have to first determine your daily maintenance calories, known as your basal metabolic rate (BMR). You can use an online tool to calculate this, then multiply an activity factor based on your activity level. The most accurate tools use a formula called the Mifflin-St Jeor equation to calculate your BMR.
Once you determine your maintenance calories, the National Institute of Health recommends adding a 500-calorie deficit to lose 2 lbs a week. This means if your maintenance calories are 2,000, you subtract 500 for a daily calorie goal of 1500 calories. To meet your calorie goals for weight loss, you'll have to decrease your calories, exercise more, or both. 
Diet
While both diet and exercise are essential, your calorie deficit food choices play an even bigger role. If your goal is to get into a calorie deficit for fat loss, here are some easy diet tweaks to start with:
Drink plenty of water and limit calorie-containing beverages like soda, juice, alcohol, or fancy coffee drinks.
Struggle to drink water all day, every day? Look no further, level up and add our fruity BOOST Stick Packs to your water to help you stay hydrated, especially in the hot summer months.